ITST News
Champion Time: A Look Into Grand Slam History on ITST
Written by Mairon25
05 Mar'21 - 18:49
Winning a Grand Slam tournament is no easy feat. Only seventeen players have managed to win a grand slam title on ITST tour in the past eight years, a remarkable fact considering that hunders of players compete for the biggest trophies every season. The reality becomes even grimer for ITST rank and file dreaming of winning a slam one day when we realize that out of 17 different slam winners, only six of them have more than one title on the biggest stage.
In this article, we will take a look at grand slam history and achievements of champions who are making ITST history since 2012.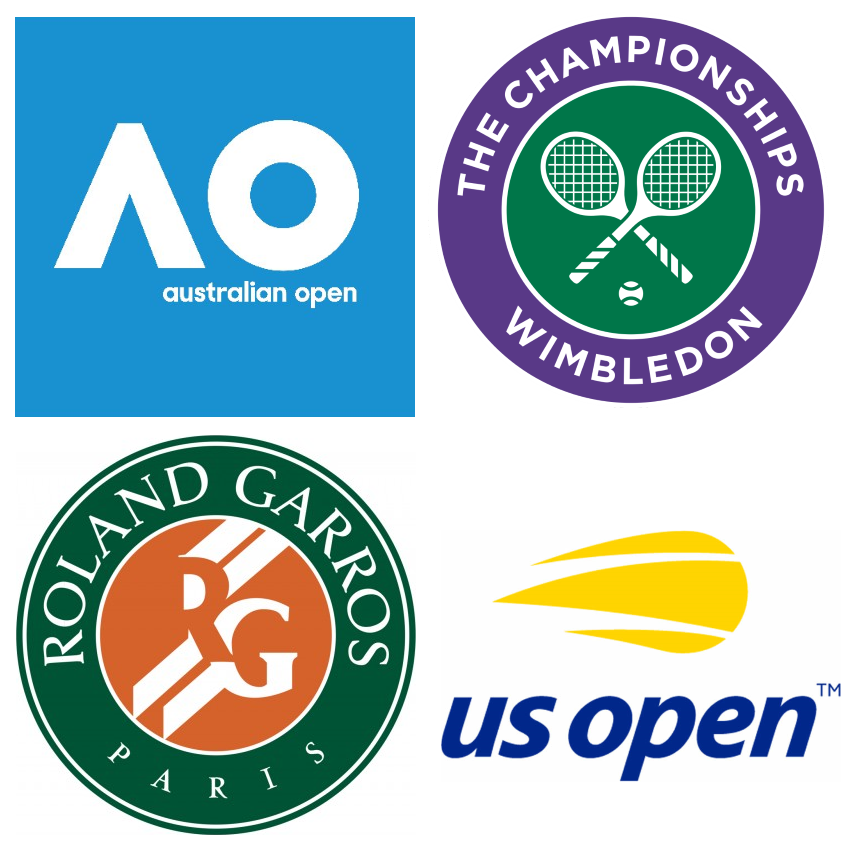 All Grand Slam finals since 2012
The table below may appear a little daunting if you're not an ITST junkie so we will break it down by drawing the most important stats from the info we've collected.
Grand Slam Title Records*
PLAYER/ NO. OF TITLES-FINALS/ AO/RG/WB/USO / TIMESPAN
Richie 11-1 3-0/2-0/2-1/4-0 / 2013 - 2020
Pidzi 5-4 1-2/1-1/1-1/1-0 / 2014 - 2018
Inseedious 3-1 0-1/1-0/1-0/1-0 / 2016 - 2017
Isniper 2-0 1-0/0-0/0-0/1-0 / 2019
Latouur 2-0 0-0/1-0/1-0/0-0 / 2019
TheBoss 2-2 0-0/2-0/0-2/0-0 / 2017 - 2018
Only two players, Richie and Pidzi have completed the career grand slam (winning all four majors) and the third, Inseedious came close, having won three different grand slams.
Eleven players have won one grand slam title and these are (in chronologial order):
Otlichno
Kyuuji
TWM-Fox
Alex Jasmins
Butcher
Vramvrim
Pablo Hernandez
Isaldor
Talwoutte
TesterAVI
iNoob
Out of eleven players who won one grand slam title, six of them have been beaten in the final at least once. These are (stats refer to no. of titles won/finals lost):
Kyuuji 1-2
TWM-Fox 1-1
Butcher 1-2
Vramvrim 1-5
Pablo Hernandez 1-4
Talwoutte 1-1
Five players have won one grand slam title in their first attempt without reaching another final. Otlichno, AlexJasmins, Isaldor, TesterAVI, and iNoob.
Eight players reached at least one grand slam final (without having won a title):
Clog 1
Florian 1
C4iLL 1
MaGav 2
Filas 2
Vmoe 1
Nutmegdinosaur 2
Henrijames 2
TITLES WON PER GRAND SLAM
AUSTRALIAN OPEN*
Richie 3
Alex Jasmins, Vramvrim, Pidzi, Isniper, Talwoutte, iNoob 1
ROLAND GARROS**
Richie, TheBoss 2
Otlichno, Pidzi, Inseedious, Latouur, Tester 1
WIMBLEDON***
Richie, Pidzi 2
Kyuuji, Butcher, Inseedious, Pablo Hernandez, Latouur 1
US OPEN****
Richie 4
TWM-Fox, Pidzi, Inseedious, Isaldor, Isniper 1
Australian Open has had seven different winners but only one of them, Richie, won more than one title.

Likewise, Roland Garros has had seven different winners, with two of them, Richie and TheBoss-94 with two titles.

Wimbledon has also had seven different winners. Richie and Pidzi are the only ones with two titles.

US Open has been dominated by Richie, who won four titles and only five other players have won in New York.
BREAKDOWN OF TITLES WON BY COUNTRY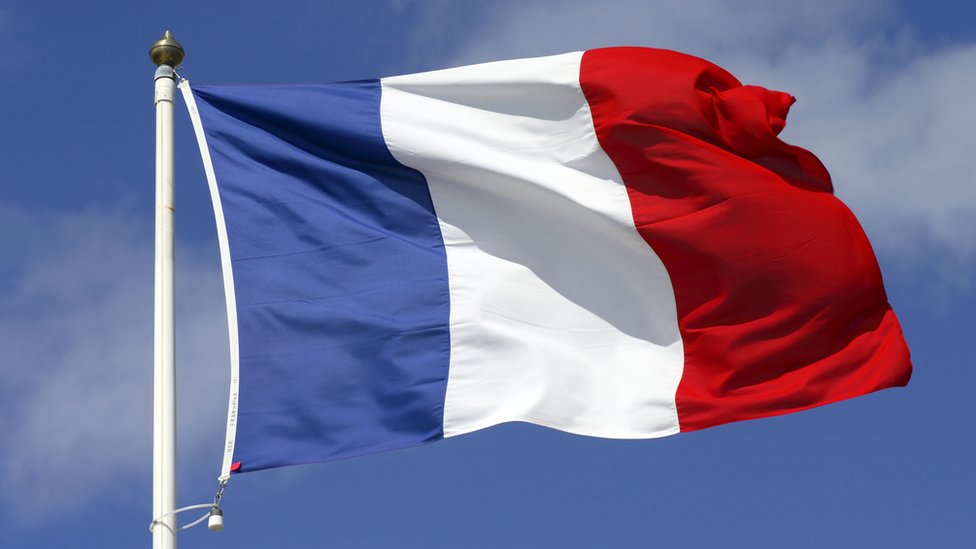 FRANCE 17
ITALY 7
SLOVAKIA 5
PORTUGAL 2
BELGIUM 2
AUSTRALIA 1
CROATIA 1
SPAIN 1
France is in the clear lead, as French players have won almost half of all the grand slams played since 2012 (36). Seven different players from France have won grand slams, but Richie alone accounts for almost two thirds of slams won by France, while all the rest combined have won just six slams without any of them having won more than one title.

Three different players have won slams for Italy, with Inseedious in the lead with three titles, and TheBoss-94 and Isniper who have two titles each.

Pidzi has won all five titles for Slovakia.

Portugal and Belgium have two titles each won by Pablo Hernandez and Latouur respectively.
BREAKDOWN OF TITLES WON BY THE SIM CHAR USED
This stat will most likely be of greatest interest to ITST players, hence we will take a detailed look at which sim chars have been used the most in grand slams and which ones have had the most success on the tour over the years.
TITLES WON PER SIM PLAYERS IN GRAND SLAMS



SIM CHAR PLAYER TIMESPAN




Federer 6 (TWM-Fox 1, Pidzi 1, Inseedious 2, TheBoss-94 2) 2012 - 2018

Hewitt 6 (Richie 5, Pablo Hernandez 1) 2014 - 2020

Djokovic 2 (Otlichno, Kyuuji) 2012

Murray 2 (Alex Jasmins 1, Inseedious 1) 2013 - 2016

Gasquet 2 (Richie 2) 2013 - 2014

Simon 2 (Pidzi 1, Richie 1) 2013 - 2014

Thiem 2 (Latouur 2) 2019

Nalbandian 2 (Talwoutte 1, iNoob 1) 2020 - 2021

Lopez 1 (Butcher) 2013

Klizan 1 (Pidzi) 2014

Almagro 1 (Richie) 2015

Monfils 1 (Richie) 2015

Gulbis 1 (Pidzi) 2015

Fish 1 (Vramvrim) 2017

Kyrgios 1 (Pidzi) 2018

Dolgopolov 1 (Isaldor) 2018

Edmund 1 (Isniper) 2019

Sampras 1 (Richie) 2020

Tsitsipas 1 (Isniper) 2019

Nadal 1 (TesterAVI) 2020

Federer and Hewitt together account for exactly one third of all grand slam titles won (12 out of 36). Only six other chars have been used to win grand slams, each of them twice.

BREAKDOWN OF GRAND SLAM TITLES WON BY CHAR USED




Richie 11

Hewitt 5, Gasquet 2, Simon 1, Almagro 1, Monfils 1, Sampras 1




Pidzi 5

Simon 1, Federer 1, Klizan 1, Gulbis 1, Kyrgios 1




Inseedious 3

Federer 2, Murray 1




Isniper 2

Edmund 1, Tsitsipas 1




Latouur 2

Thiem 2




TheBoss-94 2

Federer 2




CHARS SLAM FINALS RECORDS*****

CHAR W-L

PLAYER USING RECORD IN FINALS

Federer 6-7

TWM-FOX 1-1

PIDZI 1-3

THEBOSS-94 2-2

INSEEDIOUS 2-0

TALWOUTTE 0-1

HEWITT 6-3

RICHIE 5-0

PABLO HERNANDEZ 1-1

BUTCHER 0-1

VRAMVRIM 0-1

DJOKOVIC 2-5

OTLICHNO 1-0

KYUUJI 1-1

FLORIAN 0-1

MaGAV 0-1

VMOE 0-1

HENRIJAMES 0-1




GASQUET 2-2

RICHIE 2-0

BUTCHER 0-1

C4ILL 0-1

SIMON 2-1

RICHIE 1-0

PIDZI 1-0

VRAMVRIM 0-1

WAWRINKA 0-3

FILAS 0-2

VRAMVRIM 0-1

NALBANDIAN 2-1

TALWOUTTE 1-1

INOOB 1-0

MURRAY 2-0

ALEXJASMINS 1-0

INSEEDIOUS 1-0

FISH 1-1

VRAMVRIM 1-1




NADAL 1-1

TESTERAVI 1-0

CLOG 0-1

DAVYDENKO 0-2

PABLO HERNANDEZ 0-1

HENRIJAMES 0-1




NISHIKORI 0-2

PABLO HERNANDEZ 0-2




THIEM 2-0

LATOUUR 2-0

LJUBICIC 0-2

NUTMEGDINOSAUR 0-2

Tsonga, Lopez, Goffin, Klizan, Berdych, Almagro, Monfils, Dodig, Gulbis, Raonic, Kyrgios, Dolgopolov, Edmund, Chardy, Tsitsipas, and Sampras have all been used in grand slams finals only once.******







NOTES

* The list includes only players with two or more grand slam titles.

** Australian Open was held nine times since 2013.

** Roland Garros was held nine times since 2012.

*** Wimbledon was held nine times since 2012.

**** US Open was held nine times since 2012.

***** Only chars who appeared in grand slam finals more than once were included.























More Men's Singles Pro News:
· Tester Triumphant in Dubai (11 Mar'21 - 10:44)
· PLAYERS SPOTLIGHT - JIJO (22 Feb'21 - 19:23)
· ITST Youtube Channel (17 Jan'21 - 21:18)
· The 2021 Season Kicks Off on ITST with a New Mod Version Release (02 Jan'21 - 22:22)
· ITST 2020 Awards (01 Jan'21 - 22:11)

Comments